Water Damage Restoration
Back To Our Services
"Carpet Cleaning in San Rafael" is not just your source of quality carpet cleaning services. We also care about your home and your family's well-being. Our professional cleaning services are not limited to just treating your rug and carpet. We can also take care of water damage. People depend on water to live, but still water sources can breed bacteria. Even moisture is not safe for it can lead to growth of mold and mildew. Our expert cleaners can keep your home dry and healthy for you and your loved ones.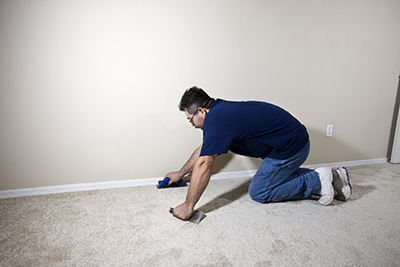 We Professionally Take Care of Residential Water Damage
Water damage restoration may be needed for various reasons. You might have suffered from flooding, leaky pipes or broken roof. Regardless of the case, there's someone to assist you. Homes and any other places should be completely dry. Excessive moisture can lower your indoor air quality. Family members that are sensitive to allergens may develop allergies. Water damage may also weaken the foundation of your home, eating away structural supports. If you do not treat it promptly, you may suffer more expensive repairs.

Our company's trained professionals can inspect the extent of damage caused by water in your property. Afterwards, they can discuss it with you and come up with the right solution to avoid further damages. However, if you need immediate help, they can also help first thoroughly remove the water, and work the best solution afterwards.

After the source of the leak or flood is addressed, your property will then be restored. Areas will be dried and inspected for mold. If you want mold removal, we can also do that for you. Affected rugs and carpets are cleaned and dried. Our company uses low moisture cleaning process, which means your carpets will dry faster so you won't have to wait for long. If the water damage leaves stubborn odor, our specialists can also perform odor removal. They will use deodorizers to get rid of germs, which are the source of foul smell.

Your home should be the cleanest place to be, because it is where you relax and rest to get ready for another day. If the inevitable happens and it gets damaged by water, you have a reliable partner. Our carpet cleaning company is always willing to help you the best way we can. Our team provides the right solutions, customized for your particular need. Call us for more information or professional assistance today!